A few days ago the website of the Ministry of Development has published the new drone law, the Royal Decree Project regulating the civil use of remotely piloted aircraft. The deadline for the consultation ends on November 22, so we will have to get down to work and analyze the document that will soon regulate operations in our sector. You have the document in the following link:
PUBLIC INFORMATION ON THE DRAFT ROYAL DECREE REGULATING THE CIVIL USE OF REMOTELY PILOTED AIRCRAFT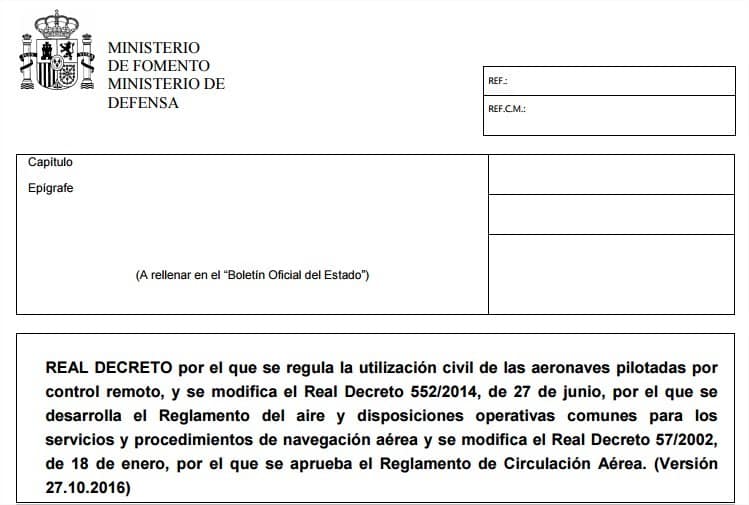 Once we have made a deep reading of the document we will publish an assessment with the most important changes with respect to the current law. We will keep you up to date with the latest news.