Last winter there was a big reform in Club Pollentia Resort. The construction company NOVO hired us to do aerial coverage of the project. Leaving aside the promotional video, covered in another entry, we'll here discuss the outputs of the 3D processing carried out with the images taken.
Below is the 3D itself. We did here a fast automatic processing made from a mesh of 77 photographs without any post-processing work done on it yet. It's a 3D made with a relatively small grid of photographs. Projects composed of thousands of images, reaching a level of much greater in detail can cover larger surfaces. Touching up you can rotate, move and Zoom / Zoom out.
With a quality 3D model, we can get much more: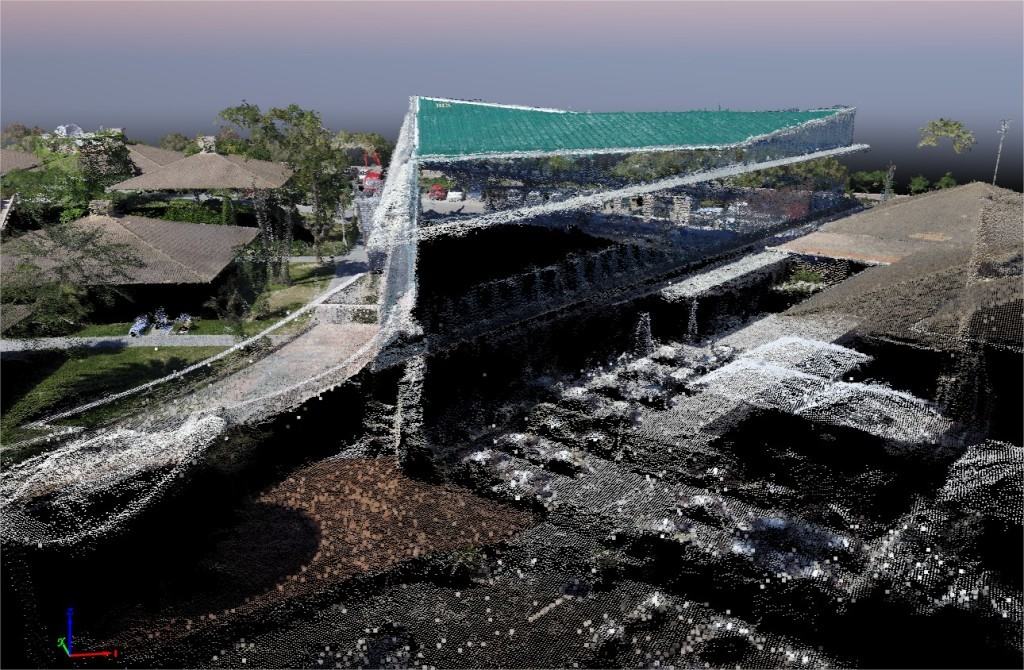 Point Cloud
The point cloud is the basis from which the other outputs are generated. Each one of the points is georeferenced thanks to the GPS camera, i.e., it has coordinates that refer to an exact location on Earth. With this system we get millions of points that can be used for applications of topography and architecture. The cloud can be exported in various formats, allowing you to import it into editing video software, CAD, etc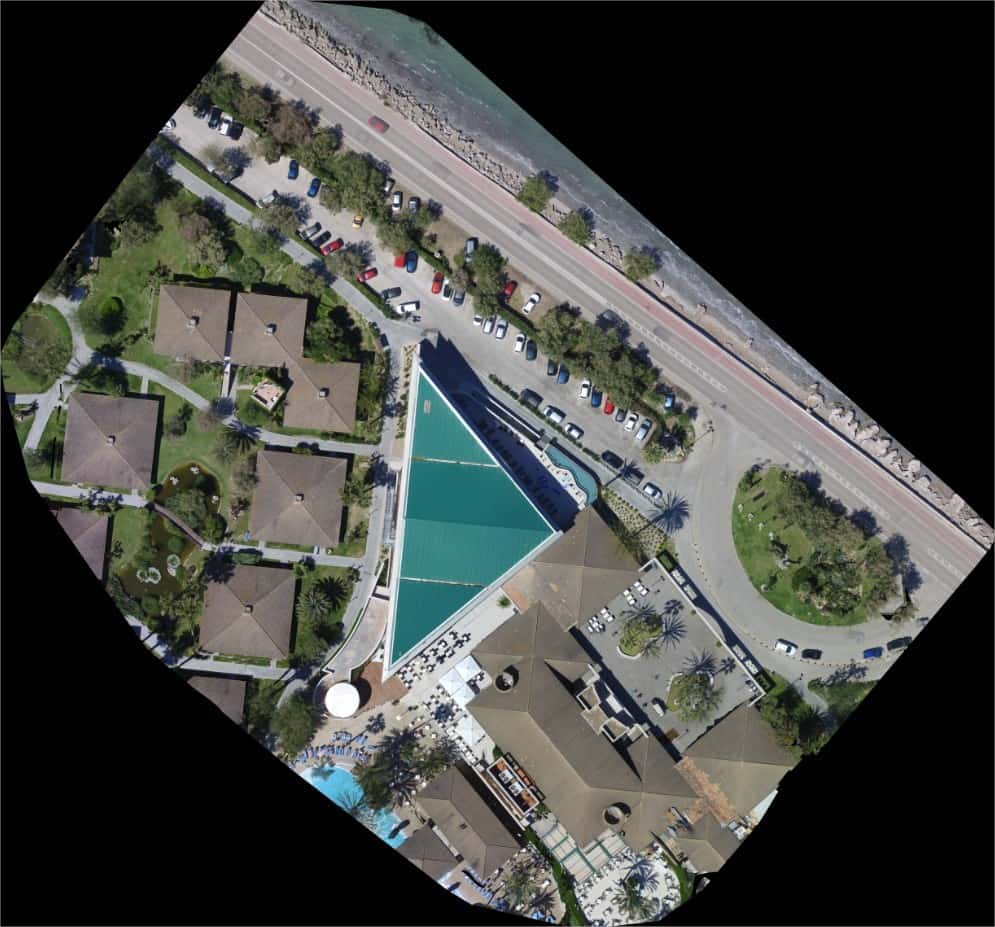 Orthomosaic
. The orthomosaic is the resulting "picture" join the mesh of photographs etc., each of 12Mpx, forming an image of very high resolution in the area on the ground. The zoom level in high quality which is achieved in these graphical map. Being the photographs taken with GPS reference, you can export the referenced orthomosaic in GeoTIFF format, being possible to import it into CAD type software and located according to their coordinates.
In this case there was a file of 89.5 Mpx and 98.4 Mb in size. With prosecutions about a thousand photographs we got images of various Gygapixels and around 3 Gb in size.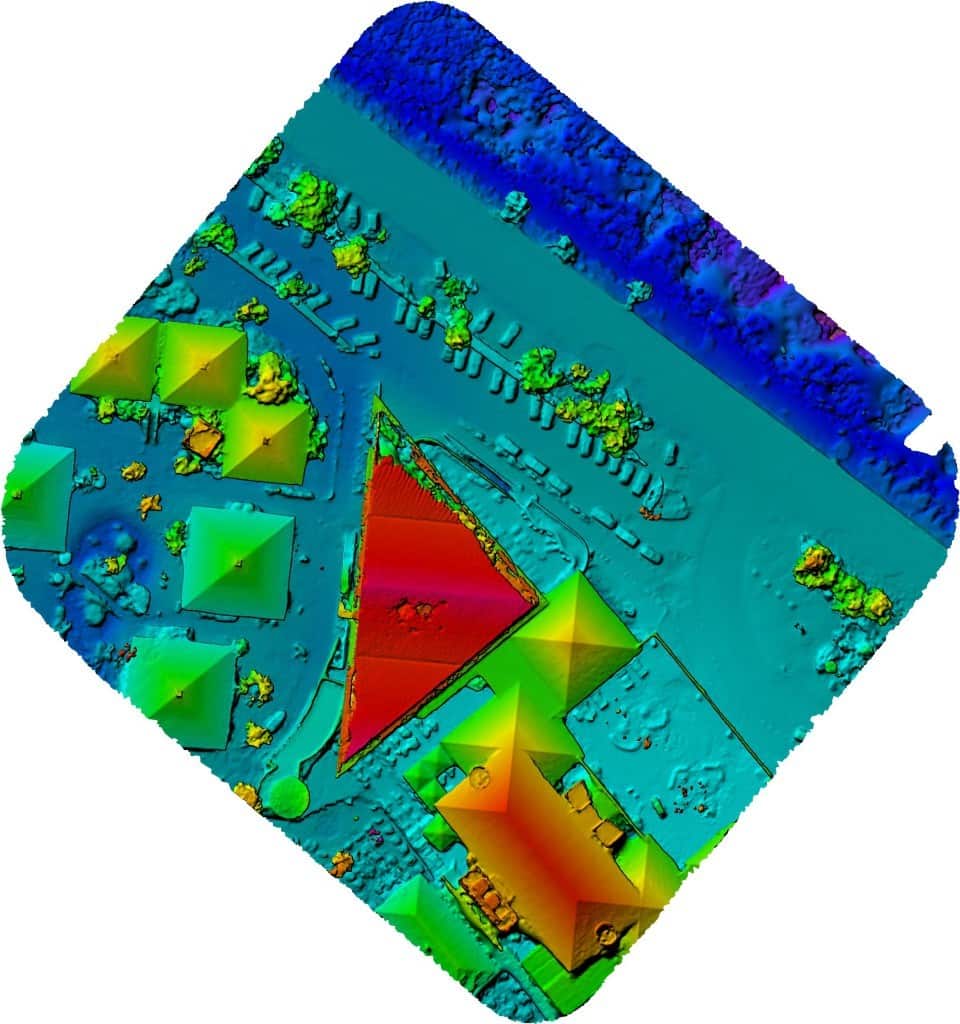 DSM
The DSM or Digital Surface Model represents the surface in a colour code according to the relative height, allowing to understand the environment in 2D like in a printed representation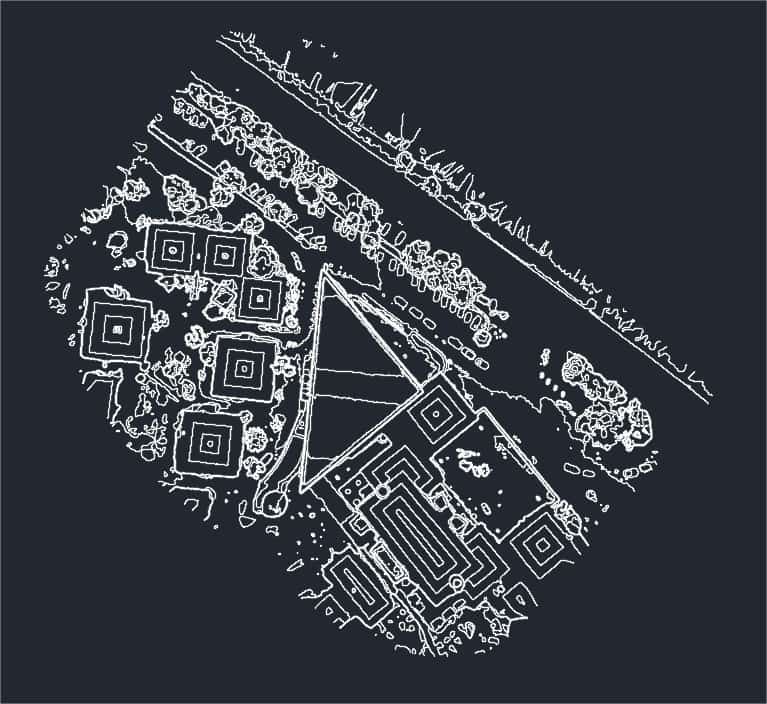 Contour lines
You can export a contour line file in dxf format, which has a great utility in analysis of soils, calculations of heights and volumes of excavation.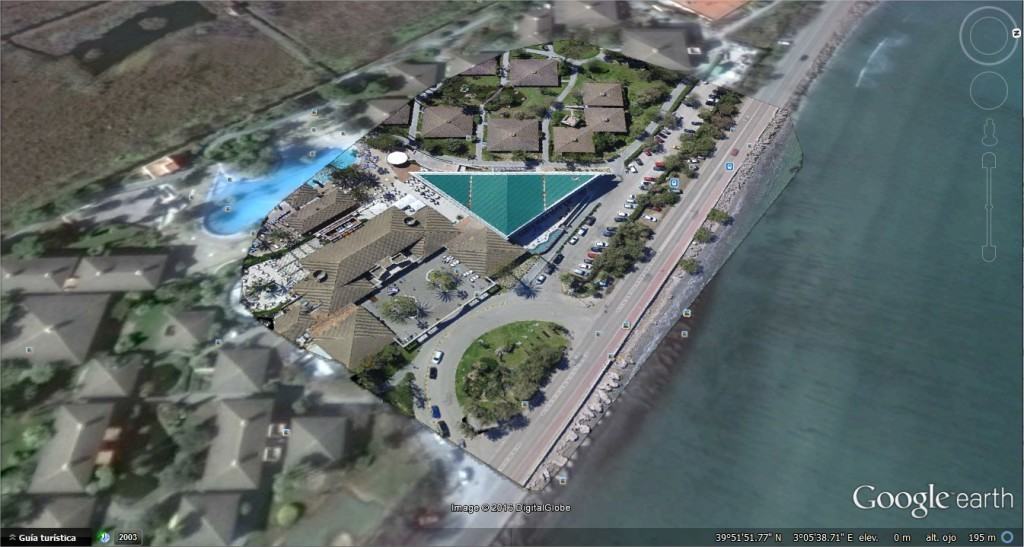 Google Earth
You can also generate the files needed to superimpose the referenced image on its position on the ground representation of Google Earth, with the same level of quality and zoom as the orthomosaic. This can be an easy and intuitive tool for details inspection.